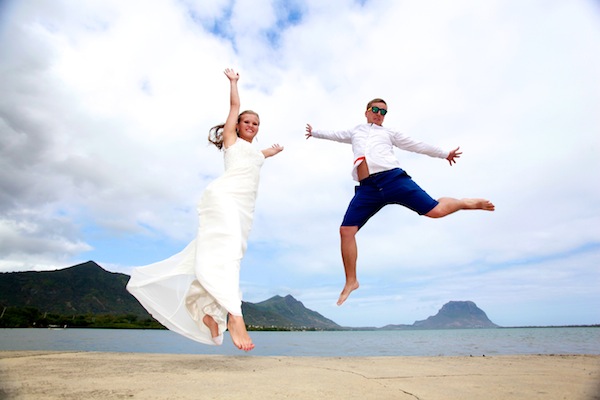 Mauritius, a small island found in the Indian Ocean is already known as one of the best destinations for wedding and honeymoon in the world.
The idyllic environment of this island attracts every year a large number of foreigners who wish to celebrate their wedding in an unusual way.
With beautiful post-card sceneries, stunning beaches, lined by palm trees, welcoming turquoise waters, delicious local dishes, and cultural diversity, lovers from all over the world choose Mauritius as a venue to hold their dream wedding worthy of fairy tales.
Imagine the sunset in the sky, the beach breeze blowing softly through your hair, as you both stand barefoot in a sand sculptured heart, covered with rose petals, listening to ocean waves song, as you prepared to give your vow that will tie the two of you together for life.
PLETHORA OF VENUES
A wedding in Mauritius does not mean it has to be on the beach. In fact, you have multiple venue option: Hotel, Catamaran, Submarine or walking under the sea, Private Island, castle (the dream of all little girls to be like princess with their charming prince) , lush tropical garden, the churches, fully equipped banquet halls, among others
WEDDING TRANSPORT IDEAS
Helicopter, horse carriage, boat, limousine among others. So, here are a vast choice and every married couple can discover what is best for them.
TROPICAL CLIMATE
Mauritius being located in the southern hemisphere; the summer and winter seasons are reversed compared to Europe. Mauritius enjoys a pleasant climate and it is good all year round (between 22- and 31-degree C). Thus, choosing Mauritius, a tropical island as the venue for the wedding ceremony is an advantage.
MAURITIAN HOSPITALITY
The warm welcome of the Mauritian people is just incredible. Whether they are the hotel staff or people you meet from the streets, they are all well known to be particularly warm and generous. Additionally, people in Mauritius are always friendly and ready to help.
WEDDING PLANNER FACILITIES
The specialized agencies, hotel staff and the dedicated coordinators on the island guarantee you a complete management of all your wedding procedures.
They are qualified and experienced people who will work hard to perfect your ceremony and wedding reception.
CULTURE AND TRADITIONS
One can be attached to one's culture and tradition, especially, with regards to marriage. Whether you have Chinese, Créole, Indian, Muslim, Malagasy origins, Mauritius is here to offer you a wedding of your choice.
YOUR PHOTO SESSION IN MAURITIUS WITH YOUR PROFESSIONAL PHOTOGRAPHER
Photographing the bride with her long white veil in various creativity can help to soften the image and create a romantic and loving ambiance. Both of you become the focus of concern and everything else just fades into the background.
Elie Bernager in Mauritius, the famous wedding photographer in Mauritius with more than 20 years of experience will produce a photo book to capture your most beautiful wedding memories.
If you are planning to marry in the Mauritius island, you have definitely made the right choice.