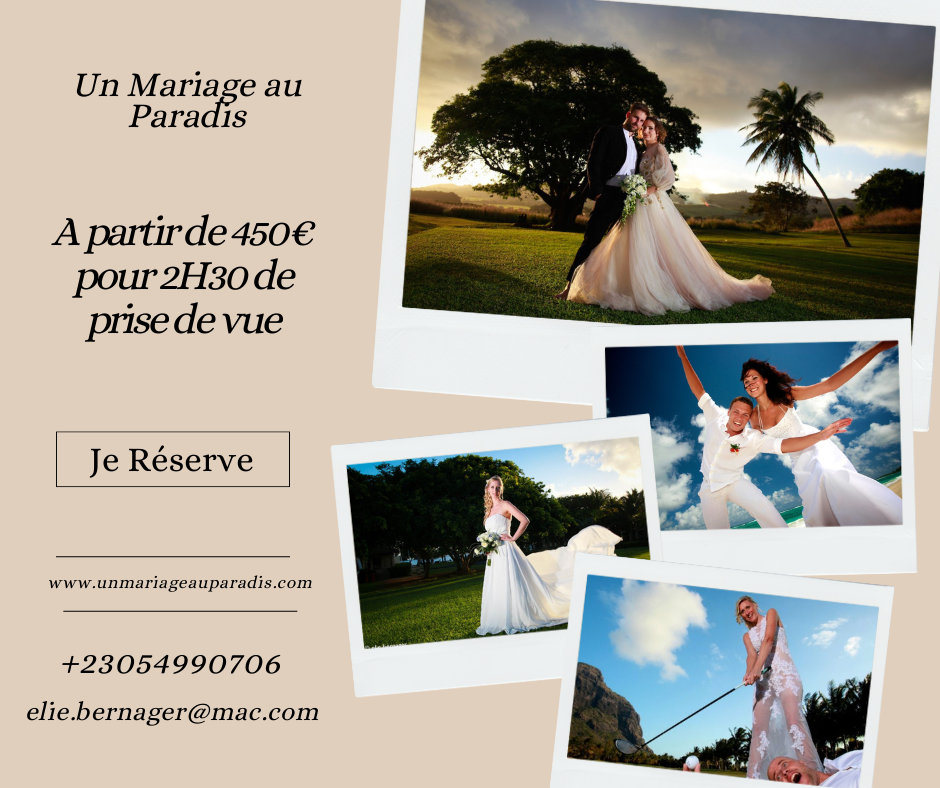 Mauritius, well known for its beautiful beaches is a perfect destination for weddings. With their white powder sand, sea breeze, turquoise water and blue skyline, these scenic views provide a perfect scenery for special occasions like weddings.
Just imagine saying 'yes, I do' on a beach in Mauritius the paradise island, the sun shining over you and your significant other, with beautiful sea and skyline in the setting and your family and friends present to witness the declaration of love between the two of you. While your photographer capturing the beautiful moment.
As the wedding day always turns up to fly by, hiring a profession wedding photographer is important to capturing all the moments you may miss or forget.
SWEET MEMORIES
When you will hold your photo book together with your loved one you will think about the souvenirs of the memorable day, laughing at all the funny moments. the fragrance of the flowers and the music, with all colours distinctly in front of you as you dive again into this pleasurable excitement.
Thus, a photo album retraces this magical day.
WEDDING PHOTOBOOK FROM PHOTOGRAPHER
Choose a photo book from a photographer so that you do not have to spend evenings in front of your computer to select the right photos which is not easy. Every single photo will be in the book. The experienced photographer can select exactly the pictures that perfectly tell the story of your dream day.
MORE THAN DIGITAL FORM
All your wedding photos cannot remain in digital form only. If ever the internet crash down or there is a change in technology, we never know, you may not be able to get access to some of your wedding photos.
PHOTO ALBUM/PHOTOBOOK
A lovely album which will make you all happy to look at and revive the memorable day is simply wonderful.
You can print the photo and keep them in a standard album, but turning a wedding album into a professional photobook will keep those cherished memories wedding photography that will stand the lapse of time.
Going the DIY routes will enable you to personalize your wedding album to tell your romantic story in your own way.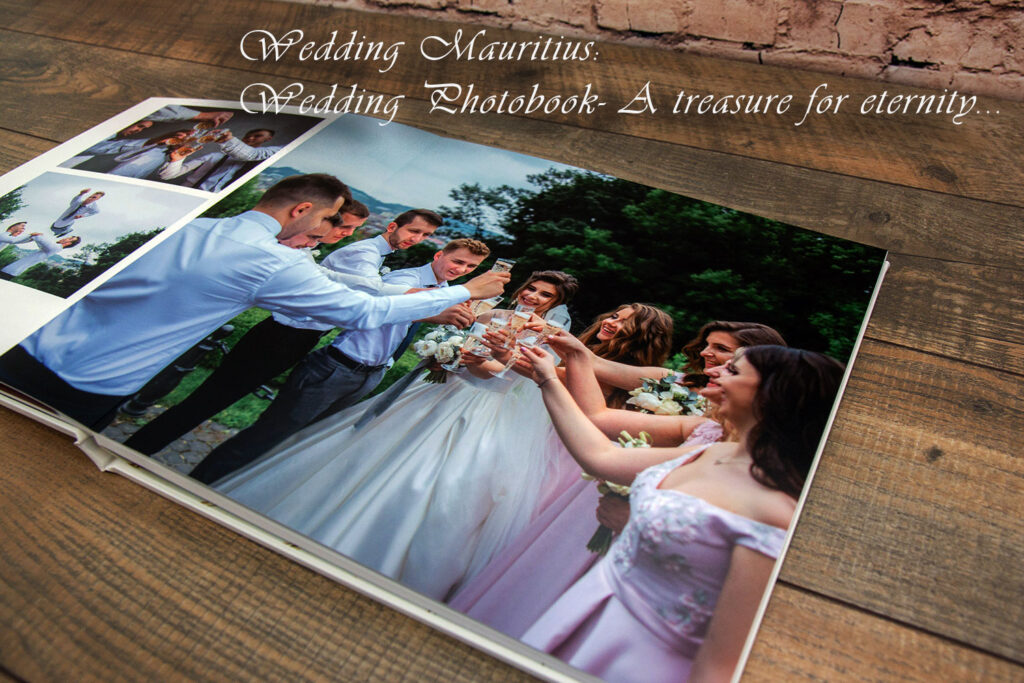 DISPLAY OF WEDDING PHOTOS
When finish downloading your wedding gallery you can print a set in a variety of sizes.
You can place them around the house in framed photos hang on the walls, on the bedside table…etc. Or paging through an album or simply store them in a nice decorated box.
A photo book is for eternity. Contrary to a short-live digital formats, even your grandchildren will have the chance to experience your special day while having a look at your photo album.
Are you looking for a professional wedding photographer?
We recommend Elie Bernager, an experienced wedding photographer/videographer in Mauritius. He will create something beautiful for you. Let Elie Bernager tell your wonderful story. Elie Bernager a professional photographer who offers wedding photography services in Mauritius and in the Indian Ocean.