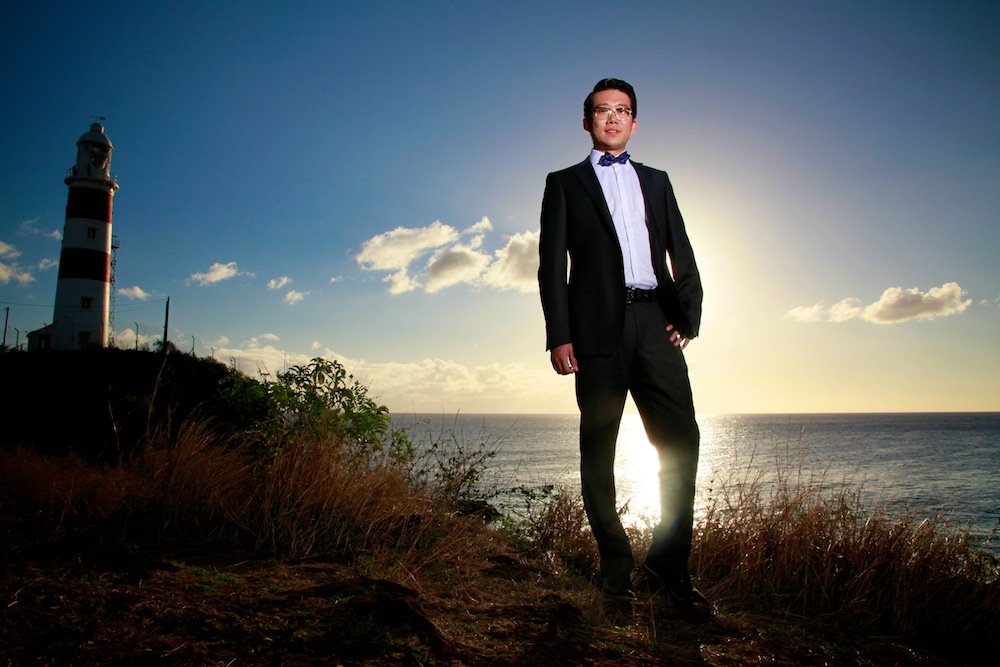 Mauritius is the most popular wedding destination in the world. Surrounded by stunning white sand beaches, a breathtaking coral reef  and sparkling turquoise water, Mauritius is a paradise island in the middle of the Indian Ocean.
If you have decided to celebrate your wedding in this beautiful island, you have really made a good choice.
There will be nothing more romantic than to vow to be with each other on the soft white sandy beaches shaded by palm trees in the paradise island, Mauritius: Exchanging rings under a floral arch with your best suits. The mountainous landscape and the gurgling ocean make your marriage the most picture perfect one.
Bride or groom, your wedding is one of the most important days of your life. How to choose your wedding suit:
CHOOSE YOUR SUIT ACCORDING TO THE STYLE OF YOUR WEDDING
Presently, many couples are choosing a casual weddings, where no traditional rules are enforced. In such a case the groom's outfit will be chosen according to the style of the wedding. For instance, for a wedding in retro style, the three-piece suit, and tie or bow tie accessories with a merry print are required.
CHOOSE THE WEDDING SUIT ACCORDING TO THE TRENDS
This year 2022 trends: the colorful jacket and the classic pants, and the green colour. Hence, you can match the green, blue or maroon jacket with the classic black pants for an elegant and modern look.
CHOOSE THE WEDDING SUIT ACCORDING TO THE BRIDE DRESS
Your suit must complement the bride's outfit. If the bride gown is simple,the groom's suit should follow suit as well. Both outfits must complement each other in connection with style and colour. If the bride dress is very pretentious, and the event takes place in a ball room, consider the tail coat.
INCORPORATE YOUR WEDDING COLOURS
Check your ceremony and reception décor examples. This will produce a unitary whole look that will really pop in your wedding photo. If you happen to have a tie or pocket square the same colour as your bride's bouquet, for example, this will be a lovely way to say we are together.
HOW TO PROPERLY ACCESSORIZE A WEDDING SUIT
Tie: If we wear a simple shirt, we can put a tie with a print, if we wear a printed shirt, we put on a plain tie. The tie must always be darker than the shirt
Shoes : Lace-up shoes are an ideal choice for any type of suits. The latest trend do accept shoes without laces too.
Socks: The basic rule is that socks should be darker than the suit and lighter than the shoes.
Invest in quality and comfort to be comfortable on the most important day of your life.
A PROFESSIONAL PHOTOGRAPHER
A professional photographer will be able to cover the wonderful moments, reactions and details that occur throughout the ceremony and reception.  We recommend Elie Bernager in Mauritius.