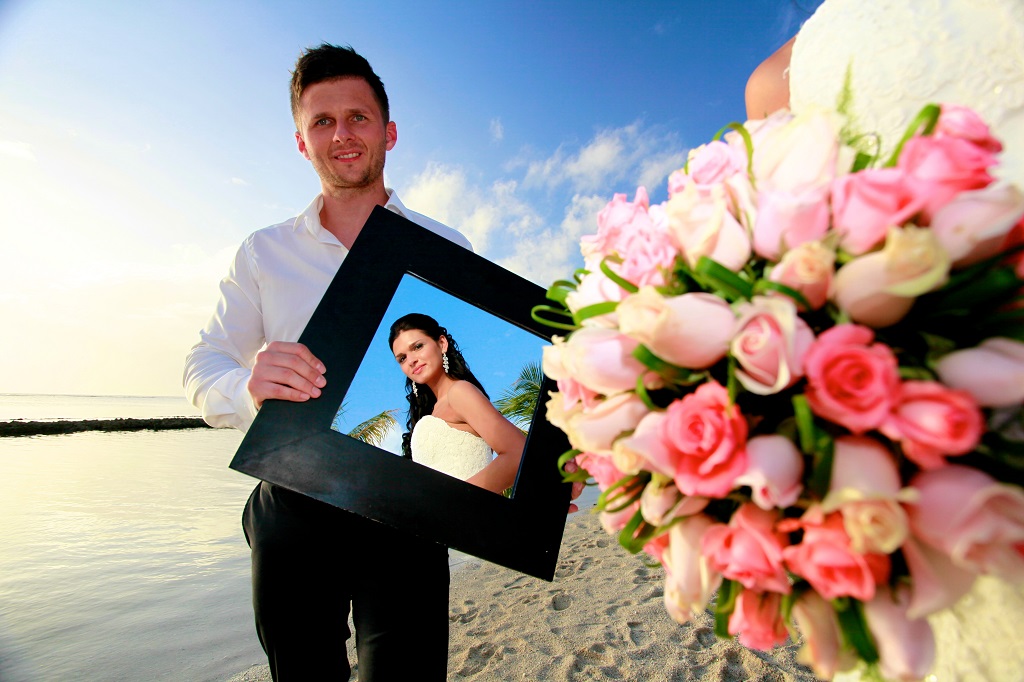 We all want our wedding photos to translate the joy and the emotions of a special and beautiful day. Ever wondered how to look good in your wedding photos?
When planning a wedding, brides to be often face tiredness and the level of stress can be quite high, the energy level low and the time limited. How then to hide all these imperfections in front of the camera? You may be a bride-to-be, a bridesmaid or a guest… here are my tips for you!
#1 Be natural and smile with your eyes.
#2 Few days before the wedding, spend quality time and pose in front of your mirror.
#3 Be careful about how you position your body. Posture is important when it comes to photography. The better you will pose; the better will be the photos.
#4 Be careful about the choice of your make-up. Shades of orange are not the right colours for the camera.
#5 Forget the camera, let your emotions guide you through the photo session.
#6 Take time to laugh, there's beauty in it. If you are one of those who have a hard time smiling in front of a camera, you may want to start with a forced "haha'' until you eventually laugh at your own silliness.
#7 Welcome the natural light. Photographers love it because they reveal the beauty and makes people look at their best.
#8 Focus on now and how unique this day is. The emotions will reflect in your eyes.
#9 To look good, be careful about your alcohol consumption the days before the wedding.
#10 Stay relax! Your shoes are killing you and the pain can be seen on your face? Have a break, close your eyes and relax your face.